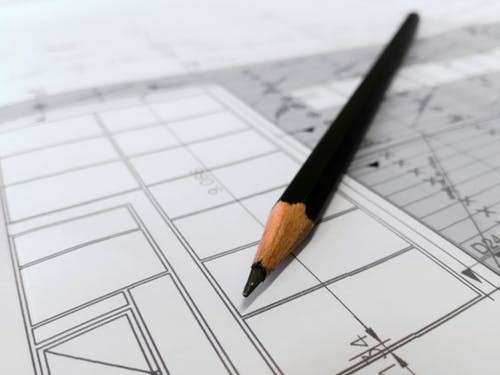 Whether you are looking to renovate, restore, repair, or build, using plaster on your walls and ceilings will be the best choice you ever make. Not only is it stronger and more durable than drywall gypsum boards, but it offers a much nicer aesthetic appeal. It was once the number one choice for interior wall finishing, and most people still prefer the unique and timeless look that plaster offers. However, Plaster is not easy to work with. If you plan on doing some residential plastering in St. Louis, make sure you look for someone who has experience and can provide quality craftsmanship.
What is Plaster?
Plaster has been around a long time and was even used to build shelters at the beginning of civilization. There are many types of Plaster but the most common is made with either lime, cement, or gypsum. It comes in powder form and when mixed with water and properly applied, will provide you with a superior paint finish that is more resistant to dents and knocks. Although plaster is more durable, drywall is cheaper to use. So what other reasons are there for using plaster?
The Benefits of Plaster
Other than its durability and resistance to dents, plaster also absorbs sounds better than drywall. This makes it a great choice for soundproofing rooms. It also works better when working with curved walls. More recently, plastering has been more commonly been used in commercial buildings due to costs and residential plastering is still popular with people who prefer the high-end look.
Plaster is more versatile than drywall and can be applied in many different finishes, including stucco-like, glossy finish, and smooth. It can also be used to create ornamental designs that make a big difference in your home's décor. Plaster has been used since Egyptian times for intricate and elegant interior designs and statues. However, plastering is a skill that takes time to master.
Applying Plaster
Plaster looks great and last a very long time, however, it is not as easy as drywall to install. Unfortunately, when it come to indoor walls and ceilings, many people opt for the cheaper and quicker choice. This is fine if you care more about costs than aesthetics. If you want a high-quality finish and a design that is unique to your taste, then plaster is the best choice for you.
When preparing for a home improvement project, search for a company with knowledge in residential plastering in the St. Louis area. Plastering is a skill that takes time to develop and master, and Woemmel Plastering has 85 years of experience in the industry.
We have been working on residential and commercial projects in the St. Louis area for years and pride ourselves on the quality of craftsmanship we provide. We can also help with any exterior projects you have as well, including stucco, EIFS, water damage, and architectural Enhancements. Our work will not only improve the value of your home, but it will provide a safe and clean atmosphere for your family.