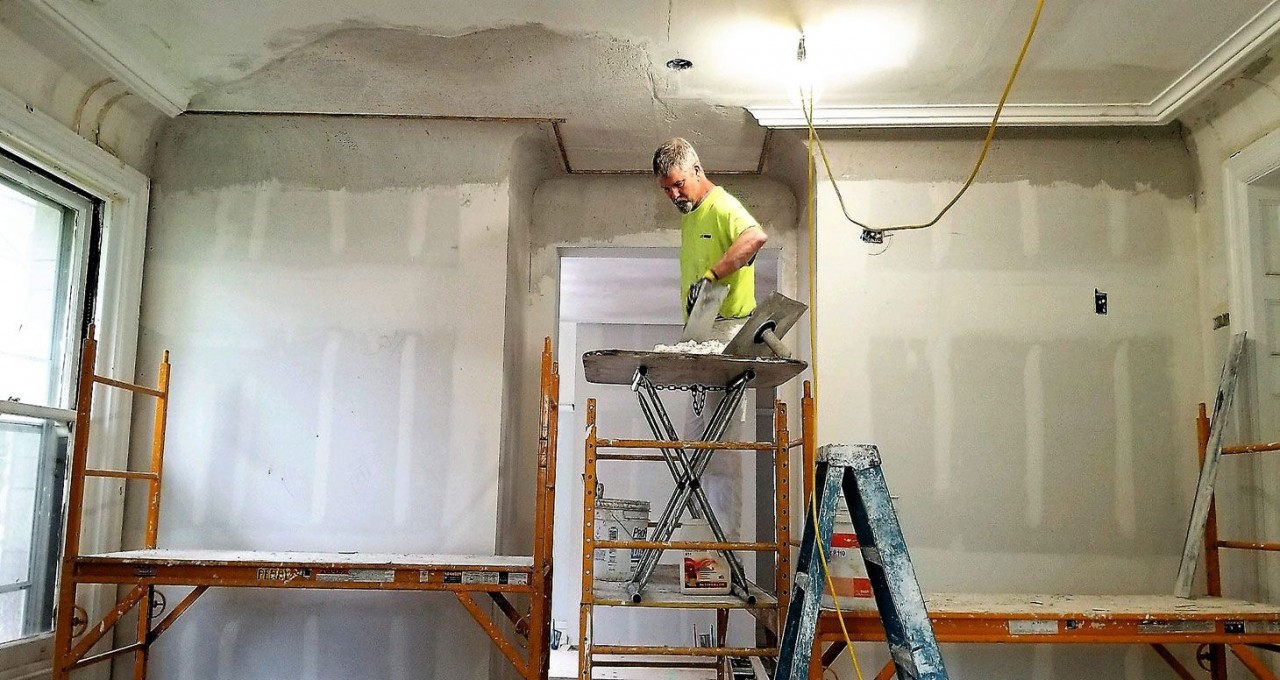 Sep 28, 2021 (AB Digital via COMTEX) — September 28, 2021 – Experts in Plastering molds and designs, Woemmel Plastering has garnered a reputation for its excellent handiwork. Based in St. Louis, the 85-year-old company has served homeowners and commercial clients with dedication and quality. Their ornamental plastering molds have become a trademark in the cities most premium establishments.
"In addition to our commitment of expertise and excellence in craftsmanship, we proudly employ specialized support, administrative and clerical staff.  Clients are treated with the utmost respect and professionalism.  Our office staff, estimators, and plasterers all strive to make your experience with our company outstanding", says a spokesperson for Woemmel Plastering.
Among their existing clientele are St.Louis Zoo, Missouri Historical Society, Fox Theatre, Saint Louis University, Washington University, Federal Reserve Saint Louis, Discovery Elementary, Hillsboro Intermediate, and Villa Farrato's Restaurant.
The company's project history comprises new, ground-up construction to renovating existing facilities. Experience and proven work make them confident in what they do. Woemmel Plastering employs only licensed, skilled applicators to provide Venetian plaster, interior and exterior stucco, exterior insulated finish systems (EIFS), and custom moldings. With the use of current technology and training, they successfully create historically correct and beautiful results.
"The quality of service provided by Woemmel Plastering Company is second to none.  Thanks to their flexibility, efficiency, and professionalism, I have been able to make dramatic improvements to the Sheldon in a relatively small window of time.  The reverence that they have for the places they work on is indicative of the quality of work that they deliver", says Quintin Reed the Director of Facilities/Event Operations at The Sheldon Concert Hall.
The company takes great pride in its job of interior repair and historical renovation, revitalizing the splendor of a home or business by skillfully merging new craftsmanship with vintage designs. Our family-owned business offers a range of customized services to distinguished residential and commercial clients looking to add the finest touches to their homes and businesses.
"Woemmel Plastering has been serving St. Louis homeowners for over 85 years. In fact, small residential repairs are how our company started and to this day are an integral part of our business.  Smaller projects allow us to provide homeowners with the greatest detail and customization", says a spokesperson for Woemmel Plastering Company.
Frank Woemmel founded Woemmel Plastering Company in 1933. His family business would soon become a tradition that would serve the world's most beautiful architecture. Now in its fourth generation, with Connie Woemmel as President, the company proudly continues its legacy as St. Louis's vital resource for stunning architectural detail.
For more information, please visit https://woemmelplastering.com/.
Media Contact
Company Name: Woemmel Plastering Company, Inc.
Contact Person: Scott Eagle
Email: Send Email
Phone: (314)781-9010
Address:5751 Dale Ave
City: St. Louis
State: MO 63110
Country: United States
Website: https://www.facebook.com/WoemmelPlastering/