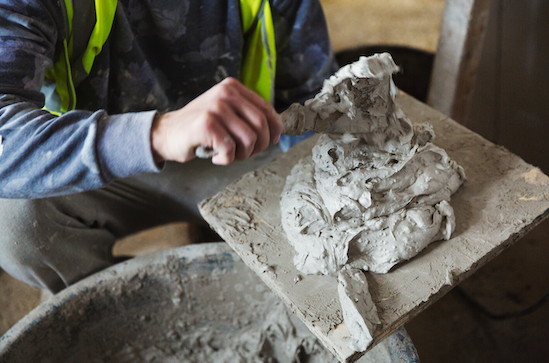 August 26, 2021 – With over 85 years in the plastering industry, Woemmel Plastering has become arguably the preferred service provider of plastering solutions to residents in St. Louis. The company offers its premium plastering services to homeowners and commercial facilities. Over the years, the company has amassed a lot of positive reviews for its work and has become a point of reference for growing companies in the same niche.
As disclosed by the team at Woemmel Plastering, the first step to offering plastering services is diagnosing what problems one must anticipate. Cracks in the plaster are one of the major issues that the workers have to deal with. However, an expert eye is required to tell these cracks apart and deal with them uniquely. Here are some commonly noticed plaster cracks:
1) Plastic shrinkage cracking: This happens when an excessive amount of water drains from the plaster during the first hours after the application.
2) Structural cracks: These are evident in the plaster, mostly resulting from cracking of walls, disparity movement of the foundation, dampness increase, aeration reduction, etc.
3) Grinning: This is the term used to describe the clear visibility of the position of mortar joints caused due to the difference in pressure capacity between the brick walls and the cement mortar.
4) Popping: This occurs when conical fragments erupt from the surface of the plaster, leaving holes of different sizes.
Woemmel Plastering only hires licensed, skilled applicators to provide Venetian plaster, interior and exterior stucco, exterior insulated finish systems (EIFS), and custom moldings.  The company incorporates modern technology and guarantees the best rest for its clients.
Frank Woemmel founded Woemmel Plastering Company in 1933. He launched this St. Louis family tradition that would be an ode to the world's most beautiful architecture. Now in its fourth generation, with Connie Woemmel as President, the company continues to proudly continue its legacy as St. Louis's vital resource for beautiful architectural detail. The company's clientele includes St.Louis Zoo, Missouri Historical Society, Fox Theatre, Saint Louis University, Washington University, Federal Reserve Saint Louis, Discovery Elementary, Hillsboro Intermediate, and Villa Farrato's Restaurant.
"In addition to our commitment of expertise and excellence in craftsmanship, we proudly employ specialized support, administrative and clerical staff.  Clients are treated with the utmost respect and professionalism.  Our office staff, estimators, and plasterers all strive to make your experience with our company outstanding", says a spokesperson for Woemmel Plastering.
For more information, please visit https://woemmelplastering.com/.
Media Contact
Company Name: Woemmel Plastering Company, Inc.
Contact Person: Scott Eagle
Email: Send Email
Phone: (314)781-9010
Address:5751 Dale Ave
City: St. Louis
State: MO 63110
Country: United States
Website: https://www.facebook.com/WoemmelPlastering/
Read more: https://www.getnews.info/1157906/woemmel-plasterings-technicians-prove-expertise-at-recognizing-different-plaster-cracks-and-solutions.html#ixzz75KDtWAwk