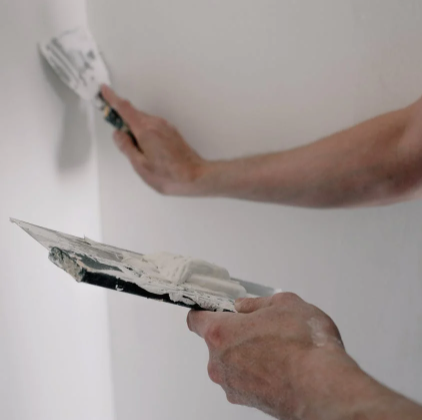 Leading providers of home repair and new home plastering,
Woemmel
Plastering Company, Inc., ranked Number one by clients across St. Louis for their range of services and innovative tools
Woemmel Plastering has grown over the past eight decades to become one of the most sought-after providers of ornamental, commercial, and residential repairs in and around St. Louis and surrounding areas. The company's range of solutions delivered by a team of highly experienced and well-trained technicians leveraging some of the best plastering experience in the industry have endeared Woemmel Plastering to businesses and homeowners in the area.
The global building and construction market has evolved over the years, growing to become a multi-billion-dollar industry featuring different categories of stakeholders including construction companies and suppliers. The home repair and plastering sector undoubtedly remains one of the biggest contributors to the market. However, getting the best hands to deliver the desired results can be a daunting task, which is where the team at Woemmel Plastering has been making a difference for more than 85 years.
Woemmel Plastering adopts an all-inclusive approach to every project, effectively addressing the concerns of each client. Some of the Plastering Tools that the company have used in order to deliver exceptional results to clients are briefly highlighted as follows:
Finishing Trowel: an important tool used for smoothening out the plaster more effectively to deliver an exceptional finish to all surfaces.
Window Trowel: the window trowel is specifically designed for the window area, with features such as a smaller blade face allowing for easier maneuverability across the wall, especially in tight spaces.
Corner Trowel: the trowel is important to every plasterer as it allows them to smooth out the plaster easily and with accuracy.
Mortar Stand: the importance of a mortar stand is sometimes underestimated. However, the small foldable table used for holding plastering materials eases the workflow and enhances productivity.
Other important plastering tools that go a long way in ensuring a more efficient and effective process include the bucket trowel, mixing bucket, snips, hawk, and plasterers float.
For more information about Woemmel Plastering and the services offered, visit - https://woemmelplastering.com/. The innovative plastering solutions provider can also be found across social media, including Facebook and Twitter.
About Woemmel Plastering 
Woemmel Plastering is a leading provider of plastering solutions. Headquartered in St. Louis, the company has a team of experienced professionals handling all kinds of projects, with an extensive clientele that includes the St. Louis Zoo, Missouri Historical Society, Fox Theatre, Saint Louis University, Washington University, Federal Reserve Saint Louis, Discovery Elementary, Hillsboro Intermediate, and Villa Farrato's Restaurant.