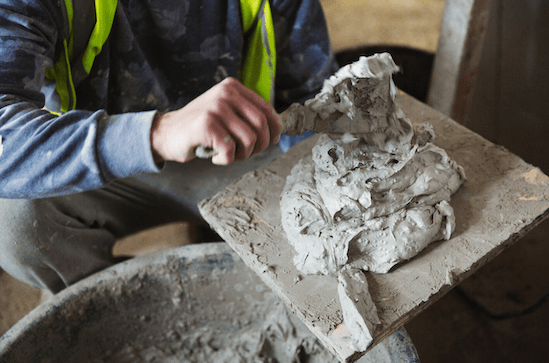 In order to find the best custom plastering St. Louis has to offer, today lets look at some of the best options out there. Whether someone is thinking of plastering a house or building, one thing's certain, if the project requires quality work with a professional and qualified plastering company if you want the job to be done right. Especially if you want ornamental plastering.
When looking for the right plastering company for any project, there are many factors to consider. For example, the cost of service, the length of the project, the design of the plastering, the cost of design, and more. It's important to compare quotes to determine which plastering company offers the best price and quality.
However, there are many options on the market and it can be difficult to narrow them down. To help facilitate that we will explain all about Woemmel Plastering one of the best plastering companies in St. Louis with a wide variety of professional plastering services to offer solutions to difficult plaster issues.
Woemmel was founded back in 1933, this is when a family tradition began. Today, Woemmel is a fourth-generation St. Louis plastering Company.  Woemmel proudly continues the legacy of founder Frank Woemmel. Woemmel is an indispensable resource for stunning architectural detail and have built a great reputation in St. Louis. This plastering Company works with integrity and pay homage to the most beautiful architecture in the world through their work. 
Woemmel Plastering is easily the most outstanding plastering companies in St. Louis. No matter how small or large any project is, these plaster experts will be able to provide the best possible results. They offer free estimates, for more information fill out the form and wait for them to get back to you. Woemmel Plastering applies a high standard to all projects and they take care of every detail seamlessly!
Woemmel is a premier plastering expert with over 85 years of experience allows for offer the best plastering service options. They employ only licensed and skilled applicators, this allows for a wide variety of services including ornamental plastering, Venetian plaster, custom moldings, interior and exterior stucco, and so much more.
Woemmel Plastering is also able to provide services for interior repair and historical restoration. Plastering Professionals know how to perfectly blend the new craftsmanship with the existing to revive the beauty of any home or business. Overall, they offer a high-quality service and work with integrity to provide beautiful architectural detail to all projects.
Its not always easy to find a good plastering company in St. Louis, but finding the perfect one for every need can be difficult. Especially if the needs are specific and require professionals with a ton of experience. Plastering is also an investment that's meant to add value to your property, so the last thing anyone wants to do is hire the wrong Plastering Company.  Woemmel Plastering can guarantee a high-quality plastering  job and a project well done!
For More information Contact Woemmel Today! (314) 781-9010