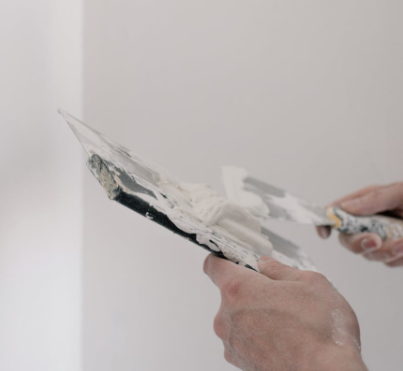 December 28th, 2021 – Woemmel Plastering, based in St. Louis, offers homeowners and commercial locations premium plastering services. Frank Woemmel founded Woemmel Plastering Company in 1933. He has launched the St.
 architecture.
"Working with both small and large residential projects, the company has gained almost 85 years of experience equipping to offer a high standard of expertise and service quality", says a spokesperson for Woemmel Plastering.
The company began by servicing small residential, and to this day, they remain an integral part of the business. Their methods continue to remain exclusive, with a fast-growing reputation throughout St. Louis. Some of their experts give a brief description of the difference between plastering and skimming.
The process of applying a thin layer of plaster to a wall is called skimming; it is a form of plastering. It is typically applied on top of an existing layer of plaster to smoothen the surface area. This technique is a difficult task and can only be done by a professional. While skimming and plastering can both be used to decorate structures, skimming is simply retouching an old structure while plastering is applied to a new one.
The main purpose of plastering is to give the wall a wear resistance against fire, building elements, and to increase the overall appearance of the wall. Although plastering can be carried out by an amateur, having a professional do it is a better choice.
Smaller projects have allowed the company to provide homeowners with detail and customization, and larger projects enable them to create a steady style. The company's clientele includes St. Louis Zoo, Missouri Historical Society, Fox Theatre, Saint Louis University, Washington University, Federal Reserve Saint Louis, Discovery Elementary, Hillsboro Intermediate, and Villa Farrato's Restaurant.
For more information, please visit https://woemmelplastering.com/.
Media Contact
Company Name: Woemmel Plastering Company, Inc.
Contact Person: Scott Eagle
Email: Send Email
Phone: (314)781-9010
Address:5751 Dale Ave
City: St. Louis
State: MO 63110
Country: United States
Website: https://www.facebook.com/WoemmelPlastering/