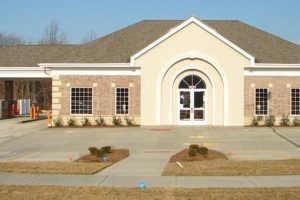 Imagine walking into your home or business and being greeted by unsightly cracks, holes, and damages on the walls. If you find yourself in this situation, it's time to call in expert residential repairs services. Our team of skilled plasterers and stucco specialists will ensure that your walls are restored to their former glory. Say goodbye to those repaired plaster and hello to a beautifully smooth and flawless finish. Residential repairs for the exterior, including stucco, are essential to maintain the structural integrity of your property. Additionally, it's crucial to address any issues with your kitchen ceiling to avoid potential threats and eyesores. That's where professional plasterers in St. Louis come to the rescue, fixing holes and repairing basement walls. Whether it's a small hole or a large one, these experts will ensure your walls are smooth and ready for new tiles.
With Woemmel Plastering, our experienced plasterers can protect and maintain the beauty of your house through their exceptional work with tiles. Trust us to ensure the longevity of your property. Our team of experts specializes in addressing all types of plastering repairs, including stucco applications, crack repairs, wall restoration, and tile installation for various rooms in your house. We are committed to providing a quality job for all your plastering and tiling needs. We understand the importance of maintaining a well-maintained appearance that enhances both the value and appeal of your house. Our job is to provide a detailed description of each room in your property.
Don't let damaged walls and ceilings bring down the overall aesthetics and value of your property. If you have any work plaster repair needed in a room due to water damage, take action to fix it promptly. Trust Woemmel Plastering for top-notch plastering repair services in St. Louis. Whether you need a job done quickly or require expert work on a high ceiling or a small room, our team has the experience and skill to handle it all. Contact us today for a consultation and let us help you transform your space into something truly remarkable. Whether you need assistance with your ceiling, job, or work, our team is ready to provide a full review.
Benefits of Hiring Woemmel Plastering for Repair
Woemmel Plastering is the go-to choice for all your plastering repair needs in St. Louis. Whether you need to fix a damaged ceiling or require a full review of our work, we've got you covered. Our job is to ensure your satisfaction with our high-quality craftsmanship. With their experienced team of skilled craftsmen, they are dedicated to providing high-quality job and work services that will leave you impressed. Their full review and description of their services will showcase their expertise. Here are some of the key benefits you can expect when hiring Woemmel Plastering for your repair job. Their skilled team will work diligently to ensure a high-quality ceiling repair. You can rely on their expertise and professionalism for a full review of your project.
Experienced Team of Skilled Craftsmen
Experience matters. The team at Woemmel Plastering has years of expertise in their job, making them the perfect choice for your repair work needs. Their full review will show how they can help you fix any ceiling issues. Their skilled craftsmen work diligently to perfect their plastering techniques, ensuring a flawless finish. From repairing ceilings to creating intricate designs, their expertise is unmatched. For a full review of their exceptional work and a detailed description of their services, continue reading.
With their extensive experience, they can efficiently tackle any plaster repair job. Their precision in their work ensures a full review and description of the repairs. Whether you're dealing with water damage on your ceiling or cracks in your walls, the skilled craftsmen at Woemmel Plastering know how to handle all types of work. From repairing ceilings to fixing wall cracks, they have the expertise to provide a full review and description of the required repairs. They will assess the extent of the plaster damage on your walls and ceiling and provide tailored solutions to restore them to their former glory. Their full review of the work ensures a thorough assessment and effective restoration.
Utilization of Advanced Techniques and Materials
At Woemmel Plastering, they specialize in ceiling work and provide a full review of the latest advancements in plastering techniques and materials. Their services include a detailed description of their expertise. This work ensures that the service provider delivers a full review and description, resulting in long-lasting results that exceed customer expectations. The service provider response is also taken into account. By utilizing advanced techniques, such as skim coating or patch repairs, they can effectively address any issues with your plastered surfaces, including the ceiling. Their work includes a full review and description of the necessary repairs.
Moreover, they work with high-quality materials that are designed to withstand wear and tear over time. Their full review includes a detailed description of the materials used, ensuring the highest level of durability. Whether it's a small repair or a large-scale project, their expert team is skilled in plaster work and guarantees exceptional results. Once your plaster work is complete, you won't have to worry about frequent touch-ups or additional fixes. This means that you can rely on our full review of the work and trust that it will be done to your satisfaction. The Woemmel Plastering team takes pride in their work, ensuring a full review of every project to guarantee durable results for years to come. Enjoy the description of our services and see the quality for yourself.
Personalized Approach Tailored to Your Needs
One size does not fit all. That's why Woemmel Plastering takes a personalized approach to each project, ensuring a thorough and detailed work description. We believe in providing our clients with a full review of our services, guaranteeing transparency and satisfaction. They work diligently to meet the unique requirements and preferences of every client, providing a full review and description of their plaster work.
By paying attention to detail and listening to your specific needs, they can provide tailored solutions that address the underlying work issues effectively. Their expertise in work review allows them to identify and resolve any problems with the plaster efficiently. Whether you're looking for a seamless finish or want to preserve the historical integrity of your plastered walls, Woemmel Plastering will work closely with you to achieve your desired outcome. With our expertise in plastering, we guarantee a high-quality review and ensure that your walls look flawless.
Testimonials and Reviews of Woemmel Plastering Services
Satisfied customers can't stop raving about the exceptional work and professionalism displayed by Woemmel Plastering in their reviews. Their plastering repair work has received rave reviews from clients, both for residential homes and commercial buildings. Let's take a closer look at some of the positive reviews that highlight why Woemmel Plastering is the go-to choice for all your plastering work needs.
Craftsmanship that Shines
Clients rave about the exceptional quality of workmanship provided by Woemmel Plastering in their review. The review of their work on plaster repairs is simply outstanding. The attention to detail and precision in their repairs is simply outstanding. Whether it's patching up cracks or restoring damaged walls, their skilled plaster team ensures flawless work every time. They are experts in plastering and take pride in their ability to provide a flawless finish. They have received positive reviews for their exceptional work in plastering and wall restoration. Customers appreciate the quality of our work in plaster repairs. Our team ensures that the repairs seamlessly blend with the existing structure, leaving no trace of previous damage. We take pride in receiving positive reviews from our satisfied customers.
Reliability, Efficiency, and Affordability
Woemmel Plastering delivers on all fronts. Customers consistently praise their reliability in meeting project deadlines and completing plaster repairs within budget. Their work is highly regarded, with positive reviews highlighting their ability to deliver on time and within the specified budget. Their efficient work approach ensures minimal disruption to daily routines while still maintaining top-notch results. They carefully review their plaster technique to guarantee the best outcome.
Furthermore, the affordability of our work is a key factor that sets Woemmel Plastering apart from competitors. We take pride in delivering high-quality plastering services at competitive prices. Our customers consistently give positive reviews of our work, highlighting the excellent value for money we provide. Clients appreciate high-quality work when it comes to plaster repairs, without having to break the bank. They value receiving a thorough review of the repairs done. With transparent pricing and no hidden costs, customers can trust they're getting excellent value for their money when they work with us. We provide high-quality plaster work and ensure customer satisfaction through our review system.
Clear Communication and Punctuality
One aspect that stands out in customer testimonials is Woemmel Plastering's commitment to clear communication throughout the entire work process. The work they do receives rave reviews for their attention to detail and quality. From initial consultations to work updates, clients feel well-informed every step of the way with their plaster projects. This open line of communication allows for any work concerns or work questions to be addressed promptly, ensuring a smooth work experience from start to finish.
Punctuality is another area where Woemmel Plastering shines bright. Clients appreciate our punctuality and reliability in keeping work appointments on time. They can rely on our team to arrive promptly as scheduled for their work needs. This level of professionalism not only shows respect for customers' work time but also instills confidence in their ability to deliver on work promises.
Overall Satisfaction with Completed Projects
Perhaps the most significant testament to Woemmel Plastering's expertise is the overall satisfaction expressed by their clients. From homeowners seeking flawless walls to business owners requiring commercial plaster repairs, customers consistently report being thrilled with the final results. The transformation of damaged surfaces into beautifully restored walls is a testament to the skill and dedication of Woemmel Plastering's team.
Job Opportunities in the Field of Plastering Repair
If you're looking for a rewarding career with plenty of potential for growth and skill development, consider exploring job opportunities in the field of plastering repair. With the demand for plastering repair services on the rise, there are ample chances to join a thriving industry that offers stability and job security. Companies like Woemmel Plastering provide various roles, including apprenticeships, journeyman positions, and even management opportunities.
Explore Rewarding Career Paths
Plaster repair work is not just about fixing cracks in walls or repairing damaged ceilings; it's an art form that requires precision and craftsmanship. By entering this field, you have the opportunity to work with your hands and create something beautiful out of seemingly ordinary materials. Whether it's restoring historic buildings or renovating residential properties, every project presents a unique challenge and an opportunity to showcase your skills.
Growing Demand for Plastering Repair Services
The need for plaster repairs is only increasing as more homeowners recognize the value of preserving and maintaining their homes' original features. Rather than opting for quick fixes or covering up imperfections with modern materials, many individuals are turning to professional plasterers who can restore old-world charm while ensuring structural integrity. This growing demand means that there will always be work available in this field.
Various Roles Available
One of the advantages of pursuing a career in plastering repair is the variety of roles available within the industry. You can start as an apprentice, learning from experienced professionals while honing your skills on real projects. As you gain expertise, you can progress to become a journeyman plasterer, taking on more challenging assignments independently. And if you aspire to lead teams or manage projects, there are opportunities to advance into supervisory or managerial roles.
Join Reputable Companies like Woemmel Plastering
When considering a career in plastering repair, it's essential to align yourself with reputable companies like Woemmel Plastering. These established businesses have a track record of delivering high-quality work and maintaining a satisfied customer base. By joining such companies, you can benefit from their expertise, mentorship programs, and access to a wide range of projects that will help you grow as a professional.
Job Security and Growth Opportunities
Plastering repair is not just a job; it's a profession that offers long-term job security and growth opportunities. As you gain experience and establish your reputation as a skilled plasterer, you can command higher wages and take on more complex projects. The skills you acquire in this field are transferable, allowing you to explore other related careers such as restoration work or even starting your own business.
Estimator at Woemmel Plastering Co., Inc. and Company Ratings
As an estimator at Woemmel Plastering, my role involves accurately assessing project requirements to provide clients with fair cost estimates. This crucial step ensures that clients have a clear understanding of the financial aspect of their plastering repair projects.
One of the key reasons why customers trust Woemmel Plastering is our excellent reputation, which we have built over many years of dedicated service. Our commitment to delivering high-quality workmanship and exceptional customer service has resulted in consistently positive ratings from satisfied clients.
Expertise in Evaluating Project Scope
Our team of estimators possesses extensive expertise in evaluating project scope while considering budgetary constraints. We understand that every project is unique, and we take into account various factors such as the size of the area to be repaired, the type of plastering required, and any additional complexities involved.
By thoroughly assessing these aspects, we can provide accurate estimates that align with our clients' expectations. Whether it's a minor patch-up job or a complete renovation, our estimators ensure that all necessary materials and labor costs are taken into consideration.
Accurate Cost Estimates for Client Satisfaction
At Woemmel Plastering, our primary goal is client satisfaction. We believe that providing accurate cost estimates plays a significant role in achieving this objective. When clients receive fair and transparent estimates upfront, they can make informed decisions about their plastering repair projects without any surprises down the line.
By utilizing their expertise and experience, our estimators strive to deliver precise cost estimates that reflect the scope of work required for each project. This attention to detail allows us to establish trust with our clients and build long-lasting relationships based on transparency and reliability.
Trustworthy Reputation for Quality Work
Woemmel Plastering has earned a trustworthy reputation due to our consistent delivery of high-quality workmanship. Our skilled team of plastering professionals is dedicated to ensuring that every project is executed with precision and attention to detail.
We take pride in our ability to understand our clients' needs and deliver results that exceed their expectations. This commitment to excellence has earned us positive ratings from numerous satisfied customers, further solidifying our reputation as a reliable and reputable plastering company in St. Louis.
About Woemmel Plastering Co., Inc. and Other Considerable Businesses
. Louis, Woemmel Plastering Co., Inc. is a company that stands out from the rest. They specialize in providing top-notch plastering repair services for both residential and commercial properties. However, they are not the only notable business in this industry.
XYZ Plastering: Quality Workmanship for Walls
XYZ Plastering is another reputable business in St. Louis that offers excellent plastering repair services. They have gained a strong reputation for their quality workmanship. Whether it's fixing cracks or restoring damaged surfaces, XYZ Plastering has the expertise to handle various projects.
Pros:
Known for their exceptional craftsmanship and attention to detail.

Provide efficient and reliable plastering repair solutions.

Offer a wide range of services tailored to meet different customer needs.
Cons:
Limited availability may result in longer wait times for certain projects.

Prices might be slightly higher compared to other competitors.
ABC Restoration: Restoring Homes with Care
ABC Restoration is another noteworthy business that specializes in plastering repairs, particularly for residential properties. They understand the importance of restoring homes with care, ensuring that homeowners feel comfortable and satisfied with the results.
Pros:
Skilled team of professionals who excel at repairing walls and ceilings.

Known for their prompt response and quick turnaround time on projects.

Offer additional restoration services such as water damage repair and furniture restoration.
Cons:
Primarily focused on residential projects, which may limit options for commercial clients.

Availability might be limited during peak seasons due to high demand.
While each of these businesses has its unique strengths, Woemmel Plastering Co., Inc. remains a good choice. Louis.
With their commitment to quality craftsmanship and customer satisfaction, Woemmel Plastering has earned a solid reputation in the industry. They understand that plastering repairs can be messy and disruptive to homeowners or businesses, so they strive to minimize any inconvenience during the project.
Their team of skilled professionals ensures that every repair job is done efficiently and effectively, leaving no trace of the previous damage. Whether it's fixing a small hole or restoring an entire room, Woemmel Plastering takes pride in their work and delivers exceptional results.
In addition to their residential services, Woemmel Plastering also caters to commercial clients. They have experience working on various projects such as office spaces, hotels, and retail establishments. Their expertise in plastering repairs makes them a reliable choice for businesses looking to maintain the integrity of their walls and ceilings.
Recent Customer Feedback: Complaints and Reviews
While most customers express satisfaction with Woemmel Plastering's services, occasional complaints highlight areas for improvement such as communication or scheduling delays. Negative reviews are rare but focus on specific incidents that did not meet customer expectations, emphasizing the importance of open dialogue between clients and service providers. Overall, the majority of feedback remains positive, reflecting the company's dedication to resolving issues promptly and maintaining high standards.
Occasional Complaints Highlight Areas for Improvement
Although Woemmel Plastering Co., Inc. strives to provide excellent service to its clients, there have been a few instances where customers expressed dissatisfaction. These complaints mainly revolve around communication and scheduling delays. Some clients reported difficulties in reaching out to the company via phone or email, leading to frustration and misunderstandings.
To address these concerns effectively, Woemmel Plastering is actively working on improving their communication channels. They are implementing measures such as assigning dedicated staff members to handle client inquiries promptly and efficiently. By streamlining their communication processes, they aim to ensure that all client concerns are addressed in a timely manner.
Importance of Open Dialogue Between Clients and Service Providers
Negative reviews regarding Woemmel Plastering Co., Inc.'s services are relatively rare but serve as valuable learning opportunities for the company. These reviews shed light on specific incidents where customers' expectations were not met. The key takeaway from these reviews is the significance of open dialogue between clients and service providers.
Woemmel Plastering understands that effective communication plays a vital role in ensuring customer satisfaction. In response to negative feedback, they prioritize engaging with clients in an honest and transparent manner. By actively listening to their customers' concerns, they can identify areas where improvements can be made.
Prompt Resolution of Issues Reflects High Standards
One aspect that stands out in customer feedback about Woemmel Plastering is the prompt resolution of any issues that arise. While occasional complaints do occur, the company's dedication to resolving them swiftly demonstrates their commitment to maintaining high standards.
When customers have raised concerns about the quality of work or any other issue, Woemmel Plastering has taken immediate action to rectify the situation. They prioritize addressing customer grievances and ensuring that the final result meets or exceeds expectations. This proactive approach showcases their expertise and commitment to delivering exceptional service.
Insights into Woemmel Plastering Co., Inc.: Employees and Schedule
In conclusion, if you're looking for top-notch plastering repair services in St. Louis, Woemmel Plastering Co., Inc. is the go-to choice. With a team of highly skilled and experienced employees, they have established themselves as experts in the field. Their dedication to providing exceptional customer service ensures that your needs are met with utmost professionalism.
Don't hesitate to reach out to Woemmel Plastering Co., Inc. today and experience their outstanding services firsthand. Whether it's repairing cracks or restoring the beauty of your walls, their team is ready to tackle any plastering project with precision and efficiency. Trust them to deliver results that exceed your expectations.
FAQs
How long does a typical plastering repair job take?
The duration of a plastering repair job can vary depending on the size and complexity of the project. However, on average, most repairs can be completed within a few days to a week.
Does Woemmel Plastering Co., Inc. offer any warranties for their services?
Yes! Woemmel Plastering Co., Inc. stands behind the quality of their workmanship and offers warranties for their services. Be sure to inquire about specific warranty details when discussing your project with them.
Can I request a free estimate before hiring Woemmel Plastering?
Absolutely! Woemmel Plastering Co., Inc. provides free estimates for all potential clients. Simply reach out to them, provide details about your project, and they will gladly provide you with an accurate estimate.
Are there any financing options available for larger plastering repair projects?
Yes, there are financing options available for larger projects through trusted partners of Woemmel Plastering Co., Inc.. They understand that some repairs may require significant investment, and they strive to make the process as accessible as possible for their clients.
Does Woemmel Plastering Co., Inc. handle both residential and commercial plastering repairs?
Absolutely! Woemmel Plastering Co., Inc. is equipped to handle both residential and commercial plastering repair projects. No matter the scale or type of property, they have the expertise to deliver exceptional results.