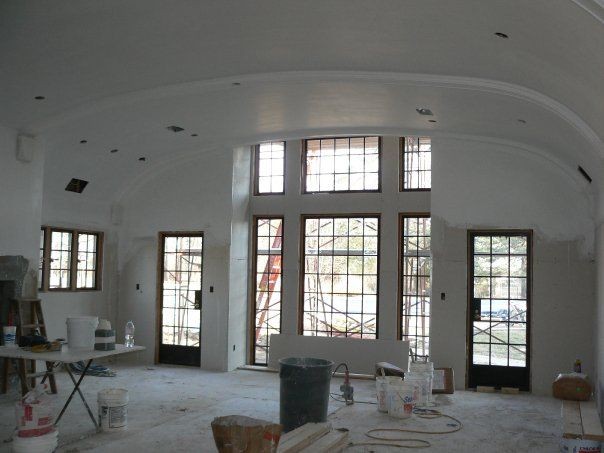 If you're looking for the best plastering services in St. Louis, Woemmel Plastering is the right option. They've been in the business for over 85 years and they offer a wide variety of services for residential and commercial purposes. At Woemmel Plastering, they're experts at repair and they work with plaster, ornamental, EIFS, stucco, and much more.
Their wide range of services includes dry lining and plaster repair, which are very popular. That's why today we will discuss the differences between the two so you can determine which option suits you the best.
Dry Lining
In the process of dry lining, plasterboards are cut in the shape of the walls and they are attached to a wooden frame. Then, a fiberglass mesh is used at the walls, corners, and fastening points. To provide a smooth finish, three layers of joint compound are applied and then the surface will be ready for painting.
Dry lining offers many advantages. For one, the installation is very simple, which means you'll spend less money and it will be less time-consuming. It can also help you save money because since it provides a layer of insulation, your energy bills will lower over time. This is particularly beneficial for people who leave in cold climates.
Another great thing about dry lining is that it's safe and effective because water permeability is low and the materials used in the process are non-toxic. It's also less likely for drywalls to crack or chip, so it will last more. Not everything's perfect, though. The main disadvantage of choosing dry lining is that the walls won't be as sturdy or solid as wet plastered walls. It's also not great for soundproofing and the texture is not attractive to many.
Plaster Repair
Plastering your walls is a lot more labor-intensive and it's also an investment because it requires specialized skills, but it's worth it for many people. Plaster repair can be as easy as touching up or more complex than that, which would take more time, work, and money. Now, there are many advantages and disadvantages to discuss here.
As for the benefits, we can say that plaster is soundproof because the material is a lot denser. It also provides a high-end look to the walls because it can have a smooth finish or a stucco finish, so the aesthetic is a lot better. However, plaster has a harder texture and it's also brittle, which means hanging pictures and art will be challenging and there's a higher risk of cracking and chipping.
Whether you choose dry lining or plaster, you can be certain Woemmel Plastering provides the best services in St. Louis. Whether your project is small or large, they will help you bring your vision to reality, no matter what you need. They care about detail and they offer customization, so you'll get a lot of value out of these expert services. Visit their website to learn more about their many different services!