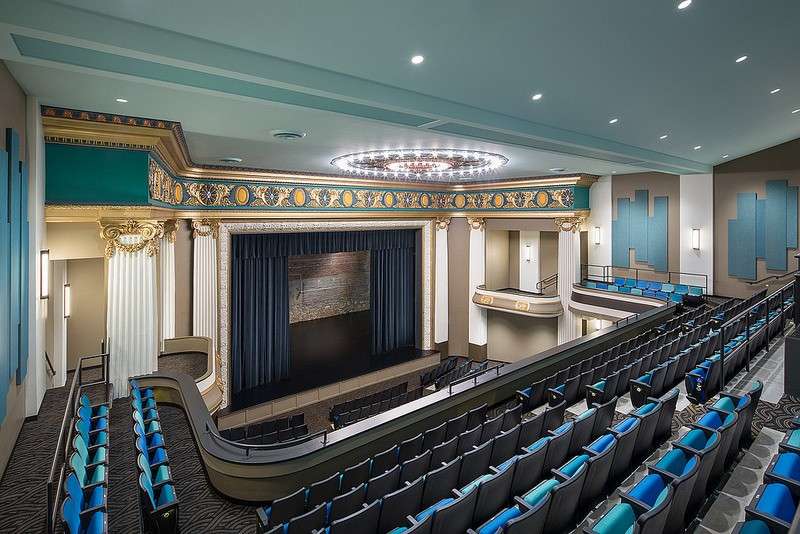 The city of St. Louis, Missouri, is the center of all economic and cultural activity in the Greater St Louis area. As such, the city is filled with myriad cultural landmarks, each one with a long, rich history and cultural significance.
These landmarks don't just enhance or beautify the city; The Gateway Arch, the Cathedral Basilica, the Botanical Gardens, and Union Station, each defines the experience of living in such a dynamic city.
Of the city's many landmarks, one stands out for its long and tortured history, as well as for its resplendent rebirth at the hands of the folk at Woemmel Plastering.
I am talking, of course, about the magnificent Sun Theater!
Hundred Years Of Damage
Founded in 1913 and originally known as the Victoria Theater, little is known about what actually went on inside the Sun Theater building over the past century, but the devastation inside hints at a long history of failed revival attempts.
The elegant theater has been through some tumultuous times and has undergone various transformations over the years. Originally a German Cultural Center, the building has also been home to a popular movie house, a gentleman's club, a burlesque house, and even a church.
For decades, the building stood abandoned and in severe disrepair.
That is why it took a special group of people to restore its former glory.
Woemmel Plastering
Woemmel Plastering Company is, for all intents and purposes, another St. Louis landmark.
The team at Woemmel Plastering have been serving the Greater St. Loius area for over 85 years, and are experts at both small-scale residential repairs as well as large and complicated projects such as the renovation of Sun Theater.